Relocation Attorney in Fort Myers, FL
Planning to Relocate? You Need a Trusted Lawyer on Your Side.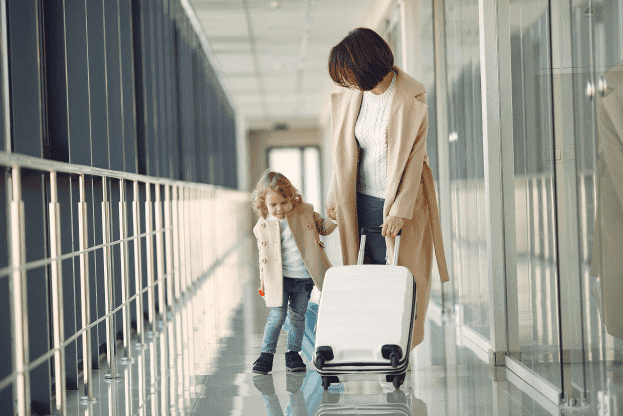 Parents who have custody of their children must submit a notice of relocation if they wish to move more than 50 miles away from their current residence, and the other parent does not consent. If you plan to relocate, or have been served a notice of relocation, you will need the help of an attorney to protect your rights and advocate for your child's welfare.
At Powell, Jackman, Stevens & Ricciardi, P.A., we are committed to pursuing the best possible outcome from your situation. When you hire our firm, we will never pass your case off to a paralegal or other assistant, so you can be confident in the professionalism of the legal counsel you will find at our firm.
We are here to advocate for your rights. Contact our Fort Myers relocation lawyer today! We offer services in Spanish!
What should I do if my relocation has been challenged?
If you relocation request has been challenged, you will need to demonstrate that the relocation is in the best interest of your child. For example, a better job likely means:
More stable financial situation
Ability to upgrade your living arrangements
More quality educational opportunities
Improved medical care
In other situations, relocating can allow you to live closer to family and friends, giving your child a more supportive, community-oriented environment. Our firm can help you use these factors to prove that the change really in the best interests of the child.
How can I challenge a relocation for my child?
The non-custodial parent has 20 days after receiving the notice to contest it in writing and file it with the court. A family law judge puts the best interests of the child above the desires of the parents, so you can use that to your advantage if you choose to challenge a relocation. For example, the relocation may take your child out of a loving and supportive community. As the other parent, you and your lawyer will need to collect as much financial, medical, emotional, and educational evidence as to why the relocation will not be in the best interests of the child.
The court will be required to evaluate all of the following factors:
The relationship between the child and both of their parents
The relationship between the child and all important persons in their life

(Siblings, half-siblings, grandparents, etc.)

The child's age and developmental stage, as well as their needs
The feasibility of preserving the child's relationship with the non-relocating parent
The impact that the relocation will have on the child's development
The child's preference (considering their age and maturity)
Whether or not the relocation will enhance the child's quality of life
The current employment and economic situation of each parent
Any history of substance abuse or domestic violence
We can protect your parental rights in Fort Myers.
When you hire our firm, we will work with experts including child psychologists, financial planners, educators, and other professionals to explore how a relocation will impact your child's life. We will use this evidence to create the best case possible to protect your parental rights and ensure your child is safe, happy and living a life of hope and promise.
Contact us right away to request a free case evaluation online. Se habla español.