Adoption in Fort Myers, Florida
Our Fort Myers Adoption Attorney Can Guide You Through the Process
Adoption is a miracle that involves bringing a child into your family and making that child legally your own. Unfortunately, there can be hiccups in the process. If you are experiencing difficulties, a Fort Myers family lawyer at Your Advocates can help clear things up. Your first step should be to understand the process and begin working with a knowledgeable legal guide.
Contact our firm today at (239) 970-6844 for more information on this exciting process! Your initial consultation will be free, so there is no obligation to reach out! We offer services in Spanish!
Types of Adoption
If you are looking to adopt, you will first need to determine what type of adoption process you plan to undergo. In Florida, there are numerous types of adoption from which to choose, including:
Private domestic adoption: Sometimes, children are adopted directly from their birth families. This happens when the birth family chooses the adoptive family and decides how much future contact they will have with the baby after she or he has been adopted.
Families in private domestic adoptions must choose one of the following:
Confidential adoption: In confidential adoptions the biological parent(s) of the child does not have a continuing relationship with the child after the adoption process.
Open adoption: Adoptions that are open allow a child's biological parent(s) to continue to communicate with that child by telephone, mail, or direct contact.
Inter-country or international adoption: If you choose to adopt a child overseas, you must meet the requirements for an international adoption. You must choose a country where the government gives approval for U.S. citizens to adopt children.
Relative adoption: If you are a stepmother, stepfather, aunt, uncle, or grandparent of a child and you would like to adopt the child, you can typically do so with the help of a licensed adoption professional. Stepmother and stepfather adoptions are often helpful in declaring that the parent is now the child's legal guardian.
Domestic adoption from foster care: You can also adopt a child out of the foster care system. There are children of all ages and races in the foster care system. Oftentimes, you can bring a child out of foster care and into your family with the help of an attorney.
Experienced Advocacy from Your Advocates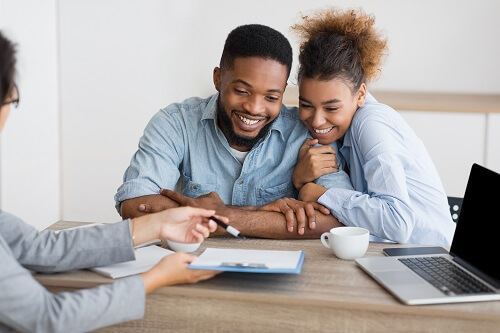 A skilled Fort Myers adoption attorney at Your Advocates can make sure that you meet all requirements for adoption, work with the social workers and other parties that will be doing inspections, and smooth over any legal complications you encounter. For example, if the child's birth parents contest the adoption when it is being processed, or if you are a stepparent and your spouse's ex is contesting the adoption, it may be wise to have an attorney present to help.
Our legal team will go the extra mile to help you on your family's journey. Adoption is an exciting, yet often complicated, process. We will make it our goal to help you through each obstacle that you encounter.
Call us today to get a Fort Myers adoption lawyer from Your Advocates on your side! One of our firm's attorneys speaks Spanish for your convenience.