William M. Powell, Esq.
Fort Myers Medical Malpractice & Personal Injury Lawyer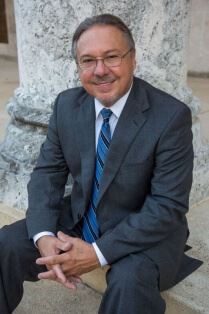 Although William M. Powell, Esq. is well-versed in a variety of legal matters and case types, he has built a strong reputation through his focus on personal injury and medical malpractice cases. Your Advocates are proud to have him as a member of our law firm. He shares our passion for helping people in need and prioritizes our clients' needs.
Consider some of Attorney Powell's many accolades, accomplishments, and accreditations:
34 years of trial and case experience
Graduated from Michigan State University, Bachelor in Philosophy (1978)
Obtained Juris Doctorate from Syracuse University College of Law (1981)
In addition, Attorney Powell has been admitted to the following:
Florida Bar in 1982
District of Columbia Bar in 1984
U.S. Supreme Court in 1985
He has tried cases in both state and federal level courts, such as cases of medical malpractice, civil rights, class action, negligence, and other complex litigation matters. Attorney Powell has managed complex litigation cases, class action lawsuits, and even crucial civil rights claims. Perhaps more unique than most of his impressive professional history, Mr. Powell has an in-depth and insightful grasp on aviation law due to his own record as a pilot with more than 1,000 in-air hours.
It is difficult to do William M. Powell, Esq. justice through a profile description alone. If you would like to know more about all he has done for his clients in the past, including handling sensitive nursing home abuse and wrongful death cases, we encourage you to call Your Advocates at (239) 970-6844 today. One of our Fort Myers injury attorneys would be happy to tell you more about our firm or about your own rights during a free initial consultation.
Verdicts and Settlements
$53,000,000 – Structured settlement for anesthesiology and pediatric gastroenterology, brain damage
$3,000,000 – Settlement for nursing care and child brain injury
$1,900,000 – Jury verdict for radiation oncology, radiation induced loss of leg, and radiation injury
Click here to view more verdicts and further information about the settlements listed above.