About Attorney Richard M. Ricciardi, Jr.
A New Jersey Transplant Dedicated to Serving Florida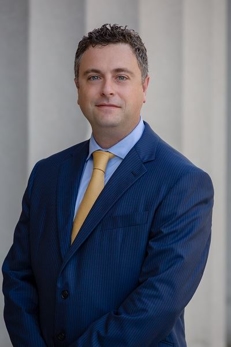 Attorney Richard M. Ricciardi, Jr. is originally from New Jersey, but has made Florida his permanent residence since 2006. He obtained his Master of Laws Degree (L.L.M.) in Estate Planning and Elder Law, which required years of extensive additional education tailored specifically to advanced issues in estate planning including business succession planning and taxation issues affecting estate transfers.
Cases Handled
Within Powell, Jackman, Stevens & Ricciardi, P.A. he primarily focuses on:
As such, Attorney Ricciardi represents clients with a variety of debt issues, personal representatives, trustees, beneficiaries in probate or trust administration; and singles and couples in preparing estate planning documents.
Attorney Ricciardi also has experience in a variety of civil litigation matters including:
Real property actions
Commercial litigation
Education
Master of Laws Degree (L.L.M.) in Estate Planning and Elder Law - 2014
associations
Florida Bar - Since Aug. 2011
New York Bar - Since 2013