Fort Myers Child Support Lawyer
Need a skilled attorney in Fort Myers? Call
(239) 970-6844

.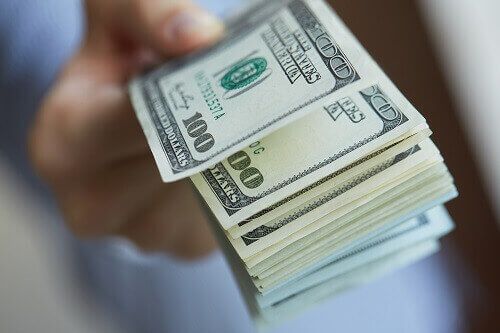 It can be difficult to determine the amount of child support that may be fair in your case. At Your Advocates, we are proud to offer outstanding representation and dedicated legal counsel to clients who are seeking favorable resolutions to their child support cases. Our Fort Myers child support attorneys represent mothers, fathers, and legal guardians throughout Fort Myers, ready to protect the rights of individuals and families that are navigating divorce or child support cases.
Why choose a Fort Myers child support attorney from our firm?
We are backed by over 70 years' collective experience
Our team crafts tailored strategies for each unique case
We will not rest until your case is satisfactorily resolved
Our attorneys deliver direct. one-on-one service
If you choose to retain our team, Powell, Jackman, Stevens & Ricciardi, P.A., we will take the time to get to know you and your case. In this way we can develop a personalized strategy to benefit you and your family. If you need legal assistance, look no further than our child support attorney in Fort Myers. Se habla espanol.
Contact us to request your free consultation. Our Fort Myers child support lawyers offer services in Spanish!
How Is Child Support Calculated in Florida?
Some of the many factors that go into determining child support include:
The income of both of the parents
Any marital contracts that outline child support
Already existing child custody orders
Childcare needs
Parenting plans
Outstanding or ongoing support payments from previous marriages
Health insurance
Is Child Support Based on Gross or Net Income in Florida?
Child support in Florida is based on the parents' combined net incomes (gross income minus allowable deductions).
Do You Have To Pay Child Support if You Have 50/50 Custody in Florida?
Under Florida law, one parent is required to provide child support, regardless of the custody arrangement. Even if both parents share 50/50 custody of the child, it is unlikely that each parent's total monthly expenses are exactly the same and that their salaries are identical. In determining which parent will pay child support, Florida family courts consider several factors, with annual income being one of the most important.
Contact Our Fort Myers Child Support Attorneys Today!
At our family law office, we understand that no two cases are the same, and the path to justly resolving a child support matter will vary according to the specific circumstances in each client's case. Our child support lawyer in Fort Myers uses an individualized approach to each case. Whether you are looking to obtain child support or make a permanent or temporary modification to an existing child support order, you can rely on our office.
Call (239) 970-6844 today for your free consultation and discover how our Fort Myers child support attorney can help you. Se habla Español.