Rita M. Jackman
Fort Myers Attorney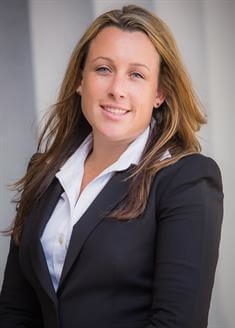 Ms. Jackman has been licensed in the State of Florida since September of 2013. Ms. Jackman has hit the ground running since being sworn into the Florida Bar and has worked on a wide variety of cases, including defamation, commercial disputes, international business negotiations, contractor disputes, real estate disputes, and general contract matters. She has already represented clients in more advanced legal matters including, 14th Amendment issues, CERCLA violations, Uniform Commercial Code issues, secured transactions, and partnership disputes.

Ms. Jackman is driven by an extremely ambitious and dynamic personality, which makes her an ideal natural leader for this firm and its clients. Ms. Jackman's accomplishments include, recipient of the Leadership Achievement Award, the Robert E. Krinock Memorial Award, Cooley Distinguished Member Award.

Ms. Jackman's unwavering ambition and leadership has provided clients and will provide her future clients a star in this profession. Ms. Jackman is a relentless researcher and preparer who handles her client tasks with a tremendous amount of preparation and thought. Ms. Jackman was born and raised in Cape Coral, Florida which has worked to benefits her practice and the clients that she serves.
Education
Bachelor of Science, Florida International University (2008)

Major – Psychology
Minor – Political Science

Juris Doctor, Thomas M. Cooley Law School (2012)

Cum Laude
2009 Student Bar Association President
Bar Admission
Admitted to practice in the United States District Court for the Middle District of Florida