About Attorney Adam J. Stevens
Devoted Floridian serving Southwest Florida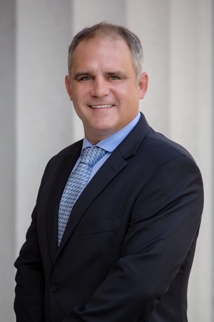 Attorney Adam J. Stevens found his niche by becoming a litigation attorney and understands that communication between an attorney and client are paramount to obtaining favorable results. He is known for taking on any and all types of cases no matter how difficult or "routine" they may be.
Attorney Stevens is known as an aggressive attorney who understands that some cases require a more patience to ensure a favorable result. He does not shy away from challenging legal issues and has litigated complex matters against municipalities, international unions, large banking institutions, and several insurance companies.
Cases Handled
Attorney Adam J. Stevens has practiced primarily as a civil litigation attorney since becoming licensed to practice law with an emphasis on real estate disputes, probate disputes, business and corporate litigation.
More specifically, he has handled a wide variety of cases. His experience has made him an extremely versatile attorney who enjoys the challenge of handling a wide variety of cases such as:
Defamation
Intellectual property
Civil theft
Employment litigation
Unfair debt collections matters
Business disputes
Appellate work
Labor law, and more.
Background
Adam J. Stevens was raised in Tampa and has maintained residence in Florida since 1979. He enjoys working with the residents of Southwest Florida and realizes the growth potential of this area.
He earned his undergraduate degree in Creative Writing from Florida State University, which has one of the better English programs in the country. His compassion for writing and strong ability in persuasive writing enables him to draft appeals and other court filings with ease. He is also very proficient in oral argument and negotiating. Mr. Stevens' skill set makes him a dynamic advocate for his clients.
Education
Bachelor of Arts, Florida State University (1999)
Juris Doctor, St. Thomas University (2005)
Bar Admission
Admitted to the Florida Bar in 2006