Everything You Need to Know About Florida Divorce Costs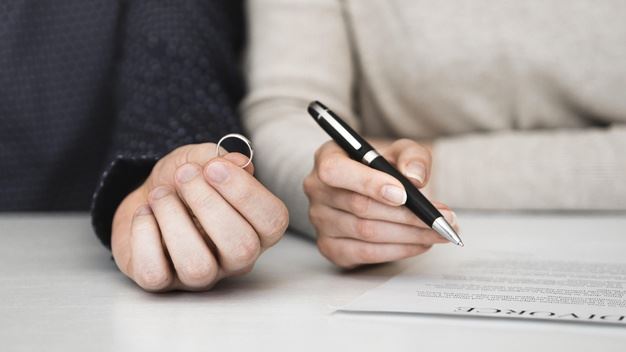 Divorce, if it isn't already difficult enough, can present financial challenges to those filing as well as those being served with divorce papers. If you're approaching divorce, or already in the midst of it, chances are you've researched low-cost divorce options, alternatives to divorce court, and other cheaper ways to end your marriage.
For many, ending a marriage is a necessity. And like many necessities, it can be most frustrating to spend your money on those things. We save up our money to go on vacation, to fix up the kitchen, or to buy a boat. It's natural to not want to spend your hard-earned money on less savory expenses like divorce filing and court fees. So whether you're budgeting or just don't want to waste your money on divorce, take heart, there are ways you can save when ending your marriage.
---
Want to learn more about getting a divorce in Florida? Get in touch with our office online or call us at (239) 970-6844 today to set up your free case evaluation.
---
How Much Does a Divorce Cost in Florida?
First off, it's important to note that divorce fees will differ not just by what type of divorce you pursue, but also by where you pursue it. Filing fees and other divorce-related expenses can differ by jurisdiction / court, so make sure you do your research in the particular area in which you are filing. For the sake of this piece, we'll be focusing on Lee County, as that's where our office is located and most of our clients come from. In Lee County, Florida, the filing fee for dissolution of marriage or annulment is $408. There are also separate fees for divorce cases involving children, support payment, and violence/abuse.
These separate fees include:
Dissolution of marriage and annulment = $408.00
Separate spousal maintenance = $310.50
Custody, visitation, paternity, and support payments = $300.00
Divorce modifications = $50.00
Injunctions for protection = free
All other domestic relations = $400.00
Lee County also imposes separate fees for cross claims (responding to a petition for dissolution of marriage, for example).
Those fees include:
Custody, visitation, paternity, and support counterclaims = $295.00
Dissolution of marriage and annulment counterclaims = $295.00
Separate maintenance counterclaims = $295.00
Additional Fees Add Up: Miscellaneous Divorce Expenses
Lee County is like most other counties in Florida and throughout the United States in that it imposes additional fees for "miscellaneous" items such as processing documents, Clerk's fees, making copies of public records, signatures, and more. These fees can add up, especially when they are stacked on top of your base divorce fees.
What Is a Simplified Divorce?
Many people who are concerned about divorce costs ask about the simplified option. That is referring to the Petition for Simplified Dissolution of Marriage, Family Law Rule 12.901(a)[2]. You might qualify for a simplified divorce if:
You and your spouse have lived in Florida for at least 6 months prior to filing the petition
You are in agreement with your spouse that the marriage is irreparable
You have no child (born or unborn) in common with your current spouse
You and your spouse have committed to working out property division on your own. This includes assets as well as expenses.
Neither party wishes to seek alimony.
Both parties forego their right to a litigated divorce (trial) as well as an appeal of the decision.
Both spouses must agree to sign the petition in person at the clerk's office.
Both spouses agree to accompany each other to the final hearing.
That is the only way to qualify for a simplified divorce in Florida. Unless you and your spouse meet those nine criteria, you may not file for a simplified divorce. You will have to file a regular petition for dissolution of marriage. A regular dissolution of marriage does not necessitate that your case will go to court. It just means that you will not be able to divorce through this expedited process.
Contested vs. Uncontested Divorce Costs in Florida
A contested divorce generally costs between $2,000 and $7,000 in Florida[3], although divorce attorney fees will differ depending on your unique circumstances. For example, a contested divorce might cost more for spouses with children than spouses with no children. The same might be true of couples who were married for a shorter period of time. When there are less assets and expenses to parse out, there is generally less time in court and the fees are lower. Once you explain your situation to a divorce lawyer, they can probably tell you fairly quickly what type of fees you might be looking at.
An uncontested divorce, because it avoids the courtroom for the most part, is generally cheaper than a contested divorce. Those fees tend to fall within the $2,000 to $4,000 range. For the most accurate information on divorce costs, you really can't get an air-tight answer until you speak directly with an attorney who deals in divorce and family law on a regular basis. Generally though, divorces in Florida fall within those ranges.
Florida Divorce Filing Fee Waiver
Another way Floridians attempt to cut down on divorce costs is by applying for civil indigent status, more commonly known as a divorce filing fee waiver[4]. If you qualify for indigent status, which essentially means you do not have the financial means to pay for your divorce fees, you will only have to pay a one-time administrative fee of $25.00. Florida affords this opportunity because of its Civil Practice and Procedure Code 57.082 "Determination of civil indigent status[5]." According to this statute, any person seeking relief from payment of filing fees can apply for a waiver with the Florida Clerks of Court if they can prove inability to pay. Inability to pay is proven by providing information on things like net income (total salary and wages minus deductions), other income, assets, and all other liabilities and debts.
One Thing You Won't Have to Pay For: A Consultation
Powell, Jackman, Stevens & Ricciardi, P.A. is a full-service law firm that provides customized and compassionate counsel to residents of Lee County, Florida. We know you have many choices for legal representation both in Fort Myers and in the surrounding areas. While you are under no obligation to choose our law firm for divorce representation, we truly look forward to the idea of helping you through this difficult time.
---
If you would like to discuss potential divorce fees in more detail, please feel free to give us a call at (239) 970-6844.
---
Resources